Memorial Film Series Continues with "Far From Heaven"
March 13th at the Granada Theatre in Santa Barbara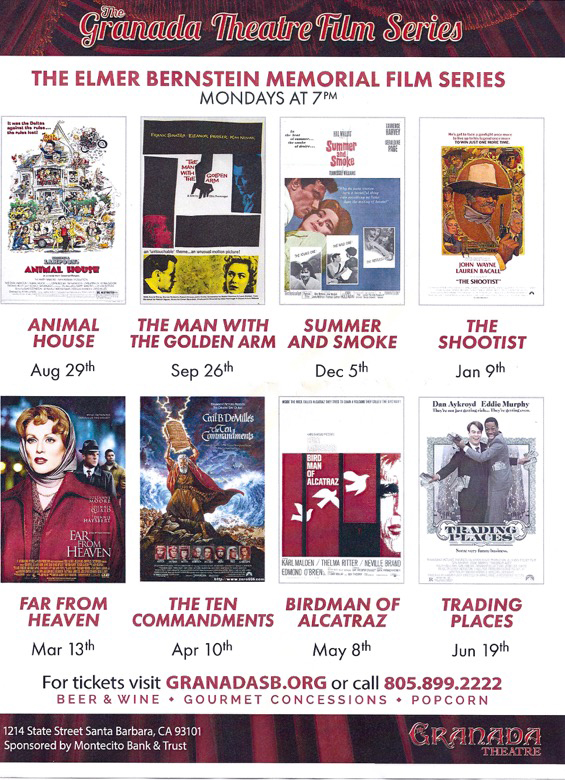 The Elmer Bernstein Memorial Film Series continues with Bernstein's final film, "Far From Heaven," starring Julianne Moore and Dennis Haysbert.
A rich, evocative and haunting score by Bernstein plays a powerful supporting role in this visually exquisite and thoughtfully provoking film by Todd Haynes.
Film-music expert and author Jon Burlingame continues his curation, which will include a discussion prior to the film and a Q&A with the audience immediately following.
Tickets will be available for purchase through the Granada Theatre website.