THERE'S STILL TIME: 3rd Film in Memorial Film Series is Monday, Dec. 5th!
Jon Burlingame Moderates "Summer and Smoke"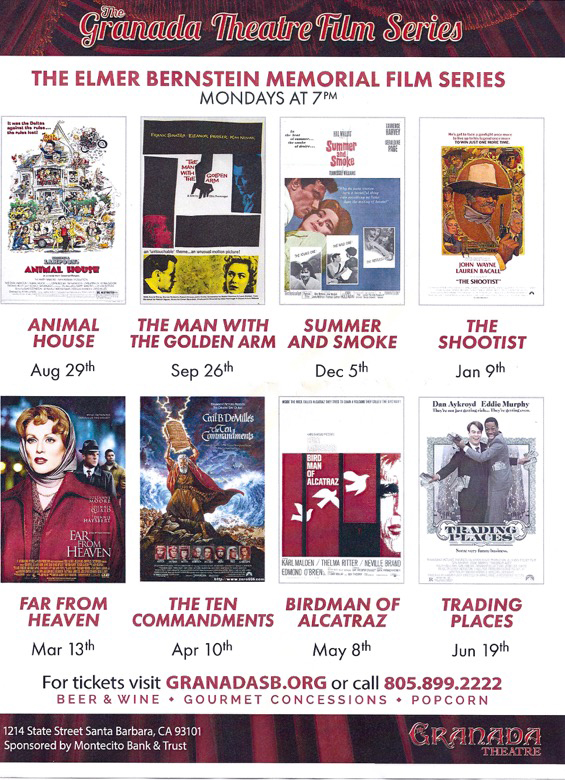 The Santa Barbara Center for the Performing Arts has extended its Elmer Bernstein Memorial Film Series into 2017 with eight more classic Bernstein films ranging the gamut of the composer's diverse career.
Film-music expert and author Jon Burlingame will continue to curate each film, which will include a discussion prior to the film and a Q&A with the audience immediately following.
Tickets will be available for purchase through the Granada Theatre website.