"Birdman of Alcatraz" is Next Film in Bernstein Memorial Film Series
April 8th at the Granada Theatre in Santa Barbara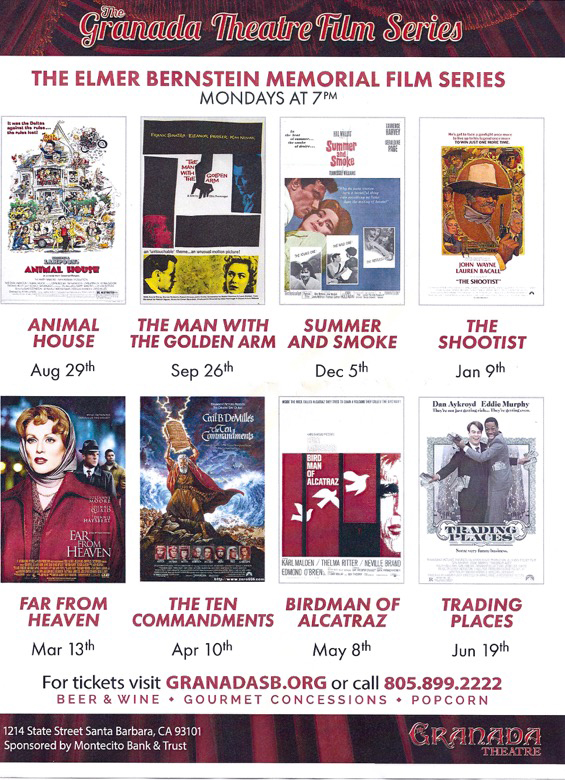 The Granada Theatre continues its Elmer Bernstein Memorial Film Series on Monday, April 8th, starting at 7pm, with "Birdman of Alcatraz," a stirring film based on the real-life story of two-time killer, Robert Stroud (played by Burt Lancaster), whose solitary confinement led him to become an expert on bird behavior and physiology.
Under John Frankenheimer's direction, the cinematography is stunning in stark black and white, which composer Elmer Bernstein draws upon in "dark" and "light" emotional themes, and even incorporating bird-call references that course through this riveting film to further the sense of intimacy, bleakness and even hope in a powerfully descriptive score.
Film-music expert and author Jon Burlingame will be curating, as well as hosting a discussion prior to the film and a Q&A with the audience following.
Tickets will be available for purchase through the Granada Theatre website.