New Showtime for "The Ten Commandments" at Granada Theatre
Elmer Bernstein Memorial Film Series continues on May 27th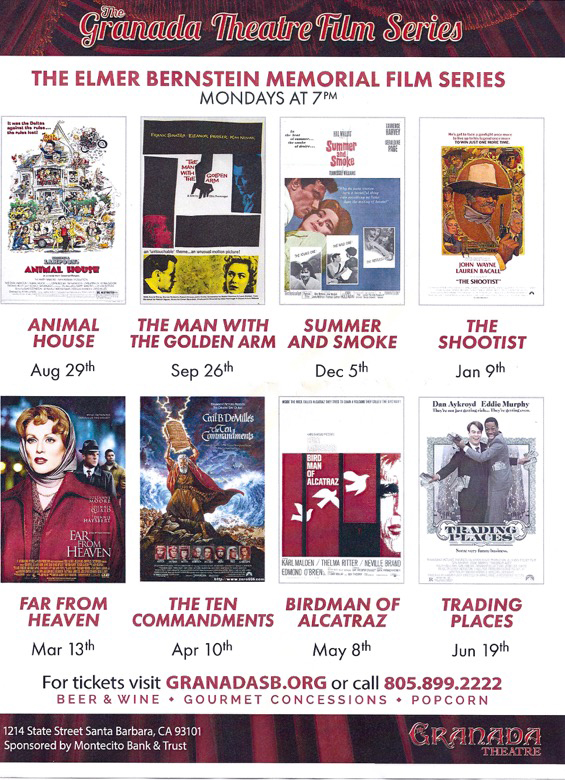 Scheduling Update: The showing of "The Ten Commandments" has been changed from April 10th at 7pm to May 27th at 2pm.
The Granada Theatre's Elmer Bernstein Memorial Film Series continues with the Cecil B. DeMille epic film and box-office blockbuster, "The Ten Commandments," starring Charlton Heston as Moses, Yul Brynner as Ramses, and a star-studded cast that brings this powerful story from the bible to life.
Enjoy Bernstein's rich and opulent masterpiece of a score that adds to the vibrance and grandeur of the film, which is nothing short of spectacular.
Film-music expert and author Jon Burlingame curates. He also hosts a discussion prior to the film and a Q&A with the audience immediately following.
Tickets will be available for purchase through the Granada Theatre website.