"Trading Places" Closes the 2017 Bernstein Memorial Film Series
The final Bernstein film of the season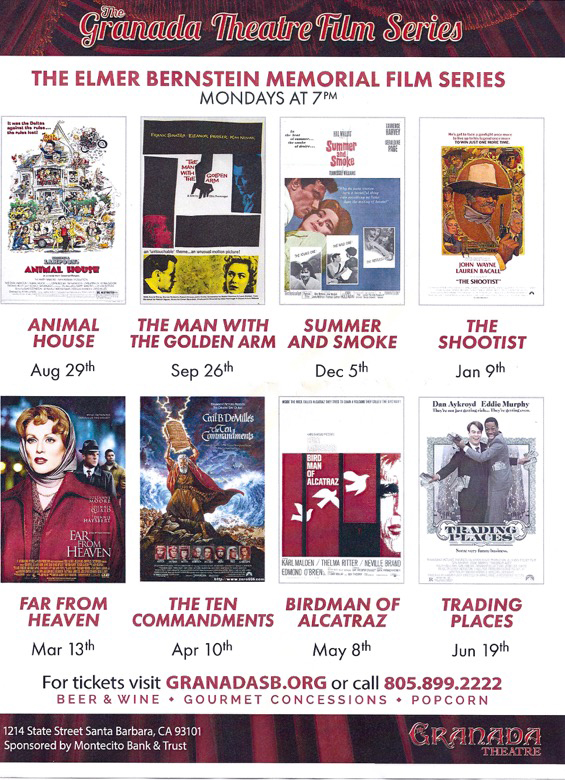 The Granada Theatre concludes its Elmer Bernstein Memorial Film Series on Monday, June 19th, with the John Landis comedy, "Trading Places," starring Eddie Murphy and Dan Akyroyd.
A fun ending to a memorable series, "Trading Places" is an opportunity to enjoy Bernstein's adaptation of Mozart's The Marriage of Figaro, which earned him an Oscar nomination for Best Adaptation Score.
Film-music expert and author Jon Burlingame will curate, as well as host a discussion prior to the film and a Q&A with the audience following.
Tickets will be available for purchase through the Granada Theatre website.