Elmer Bernstein: 1922-2004
Jon Burlingame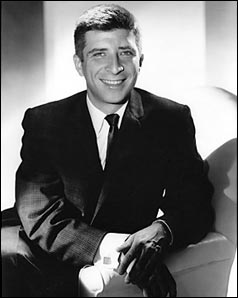 The music of Elmer Bernstein touched the lives of millions.
If he had written only "The Magnificent Seven," "To Kill a Mockingbird" and "The Great Escape," it would have been enough to ensure his lasting fame.
But there was so much more: "The Man With the Golden Arm," "The Ten Commandments," "Walk on the Wild Side," "Hawaii," "True Grit," "Ghostbusters," "The Age of Innocence," "The Grifters" and "Far From Heaven." And for television, "Hollywood and the Stars" and the "National Geographic" theme.
Elmer Bernstein believed in the power of melody, and in the endless possibilities of the traditional orchestra to move us. He used his art to create emotion. And near the end of his life, as he was acclaimed for his half-century in the movies, he genuinely appreciated the adulation that he so richly deserved.
In a business that thrives on mean-spiritedness and backstabbing, he remained a man of warmth and honor. His integrity was beyond question. He took time for his family, his friends and colleagues. He enjoyed life, sailing the oceans every summer and recharging his creative batteries.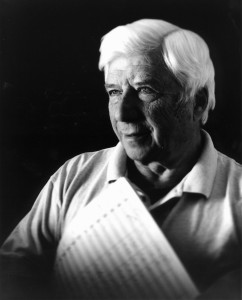 He was a composer of many facets. His Broadway scores and his concert-hall music, though not as famous as his film themes, were written with equal passion and verve.
Elmer Bernstein was unique. His musical voice was his own, identifiable and unmistakable. But he was also a caring and sympathetic leader on behalf of the composing community of Hollywood, always fighting for composers' rights and for great music to be heard.
The man will be missed. The music will endure.