35th Anniversary Edition of Ghostbusters Now Available!
Original motion picture score released digitally for first time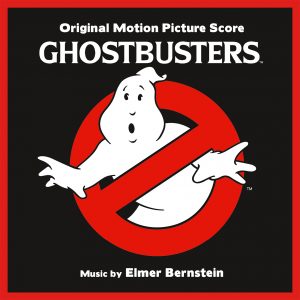 In commemoration of the 35th anniversary of Ghostbusters' 1984 debut, Sony Music has announced a special reissue of the original motion picture score with music by legendary film composer Elmer Bernstein.
The collection features music from the iconic blockbuster, newly mixed and remastered from the original multi-tracks, and includes new artwork, commentary by Elmer Bernstein's son, Peter, and four previously unreleased tracks.
Says Peter Bernstein, "As one of the original orchestrators on 'Ghostbusters,' it has been very satisfying and also very moving to work on this soundtrack release 35 years down the road. It is a great movie with great music and we had a whole lot of fun creating it. I am very pleased to see it released in its original form."
The CD is being released on June 7th in both standard and high resolutions; the vinyl version is due out on July 19th. Both the CD and vinyl versions are now available for preorder at: https://soundtracks.lnk.to/GhostbustersScore.