Elmer Bernstein Chosen as Spokesperson for TCM's 2003 Young Film Composers Competition
TCM and LACMA to Premiere Newly Scored Version of Lon Chaney's Laugh Clown, Laugh (1928) on Jan. 30 in LACMA's Bing Theatre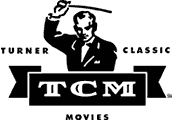 Turner Classic Movies and the Los Angeles County Museum of Art celebrate classic film and the impact of movie music by bringing cinephiles a unique public viewing of one of Lon Chaney's great performances as Tito Beppi in LAUGH, CLOWN, LAUGH (1929) on Thursday, Jan. 30, at 7:30 p.m. The silent film has not been seen in public for decades because its original score was lost, but thanks to TCM's annual Young Film Composers Competition, it has received a new score and a new life. The Jan. 30 screening will be the first and only public presentation of the film with its new score before it premieres on TCM Feb. 25 at 10 p.m. ET/7 p.m. PT.
H. Scott Salinas, winner of the third annual competition, spent months creating 74 minutes of new music for the film before recording the score with a live orchestra at Todd AO's Radford scoring stage in Los Angeles last November. Salinas, a graduate of Berklee College of Music, was chosen as the 2002 grand prizewinner by a blue ribbon panel of judges, headed by Don Davis (The Matrix, Jurassic Park 3, Behind Enemy Lines), which included industry executives such as Academy Award-winning® sound supervisor/designer (Braveheart) Lon Bender, president of Liberty Livewire Audio.
In 2003, Oscar®-winning composer Elmer Bernstein will be the spokesperson for the competition and will participate on the judging panel. He will not only help select the 2003 winner, but will also mentor the winner, sharing his 50+ years of experience as a film composer with the lucky composer. His score for the current release Far From Heaven has earned the composer rave reviews and a number of honors, including Best Film Score by the Los Angeles and Chicago Film Critics Associations.  He was also recently awarded the 2002 National Board of Review's Career Achievement Award.
Sponsored by TCM, Film Music magazine, the Guitar Center, Todd-AO, Tonos Entertainment and America Online, Inc., the Young Film Composers Competition offers contestants the rare opportunity to compose and record a musical score for a silent film in the TCM library. Applications to enter the Fourth Annual Young Film Composers Competition will be available at http://turnerclassicmovies.com/YFCC beginning Feb. 1.
Turner Classic Movies, currently seen in more than 63.4 million homes, is a 24-hour cable network from Turner Broadcasting System, Inc., an AOL Time Warner company. TCM presents the greatest motion pictures of all time from the largest film library in the world, the combined Time Warner and Turner film libraries, from the '20s through the '80s, commercial-free and without interruption. For more information, please visit the TCM Web Site.