The Sons of Katie Elder: Limited Edition
Premiere release of original motion picture score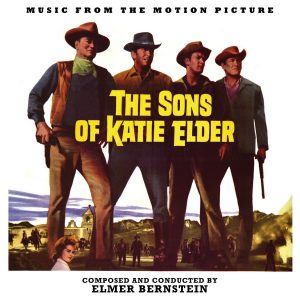 Despite being considered one of Elmer Bernstein's finest western scores, "The Sons of Katie Elder" (1965) has never been released in its entirety as it was heard in the film. Not even the original LP soundtrack included the full cues or underscore!
In cooperation with Paramount Pictures, La-La Land Records has been able to restore the original mono music stems and mono ¼'' tapes to produce this never-before-heard full version, which also includes bonus tracks, source music and alternate cues.
This special release is limited to 1500 copies and will only be available as long as supply lasts. To purchase or listen to track samples, visit the La-La Land Records website.