The Elmer Bernstein Collection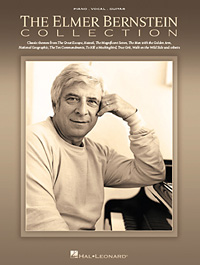 A compilation comprising all the classic themes that have made Elmer Bernstein one of film music's most memorable composers.
From well-known to lesser-known, The Bernstein Collection has something for every musical ear and age.
Purchase online at Hal Leonard Online or Hollywood Sheet Music or check with your local music store.