Going Ape!
First-time release of this comic Bernstein score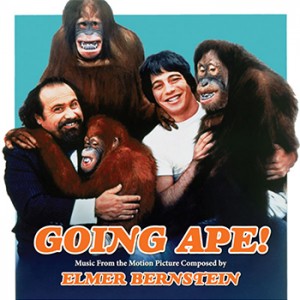 In this boisterous soundtrack for a circus-and-zoo-centric story, Bernstein brings his patent sense of fun to a fittingly comic experience that brings jazz and rock undertones together along with rich instrumentals, both sensitive and rousing. The score is presented in dynamic stereo remastered from the original 2-inch, 24-track masters pristinely maintained in the Paramount vault. This is a limited-edition Intrada Special Collection CD.
For more information, listen to select track excerpts, and to purchase, please visit the Intrada website.