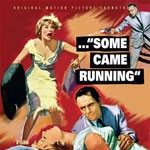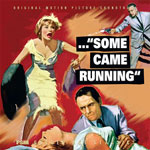 Elmer Bernstein's brand of big-band jazz can at last be enjoyed in entirety in this limited-edition release of "Some Came Running."
Featuring Bernstein's charismatic versatility, the score evokes moments of musical Americana that extends from full orchestra to the blues, as Sinatra's character struggles between "polite society" and the dark underside of the nightclub scene. Bernstein's rendition of Sammy Cahn and James Van Heusen's, "To Love and Be Loved," is an original.
This release of the 1958 score has been masterfully and painstakingly reconstructed, almost entirely in stereo, and with exemplary sound quality on this 3000-copy release by Film Score Monthly.
For more information, or to purchase, please visit the Screen Archives website.